LATUS Solutions is a highly specialized IT test Security integrator servicing a wide variety of organizations by helping them solve today's biggest security challenges. Blending research, risk management, and data modeling with our deep bench of security experts, LATUS is defining a new generation of integration services that better aligns to the needs of our customers and the emerging trends in IT
OUR APPROACH
Securing sensitive data assets is a complex task in today's constantly changing threat, compliance, and enterprise computing environments. Having an IT security partner who can help you make concise risk-based decisions, while supporting you with the right mix of people, processes, and technology to execute on your goals rapidly, is imperative.
To effectively do this, we tackle the IT Security Lifecycle in three areas – advisory services, solution integration, managed security services - to deliver a full suite of hand-tailored solutions to meet your evolving IT security needs. At the center of this model is something we call Strategic Engineering, which acts as the glue that ties your security investments into your business, creating the fabric for risk-based decisions and meaningful technology integration.
STRATEGIC ENGINEERING
Revolutionizing the way we engage our customers security challenges through the use of data science, risk management, and expert security practitioners.
Contact us
Consult
IT SECURITY LIFECYCLE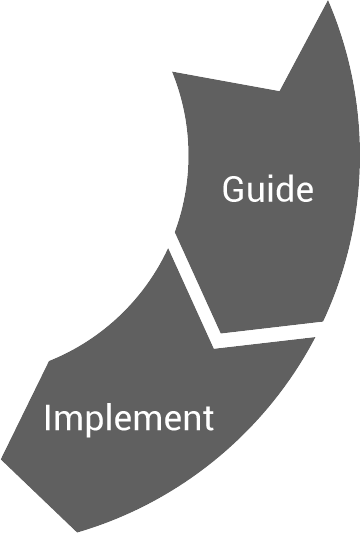 Collaborate
Connect
OUR COMMITMENT
This is a subtitle